SICHERHEITsdienst--

sipo-kripo-grenzpolizei


EinsatzgruppeN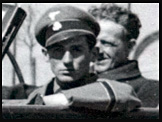 Sicherheitspolizei, Poland 1941 - Photo album of Sicherheitspolizei in Poland 1941. Featuring SiPo/SD officers (Untersturmführer, Oberscharführer) one image is marked 'Robitschek'. Includes Sipo man with MP28 on duty and also with friends off duty. 'OST 11' Licence plate likely to be a senior officer car ('OST 12' has been associated with Herbert Backe in another photo grouping). This appears to belong to Arthur Seyss-Inquart deputy to Governor General Hans Frank. There is also an image of a deceased person, possibly after a partisan ambush. Locations include Czersk Castle (36 km south of Warsaw).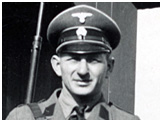 Sicherheitsdienst - SIPO - Photograph group showing Sicherheitsdienst & SIPO men. Includes a set of images showing the aftermath of bombing raid on building 14, avenue Berthelot, Lyon from May 1943 the headquarters of an Einsatzkommando of the Sipo German SD (police and service of German security in Lyon): section IV of the Gestapo, led by Klaus Barbie. Also includes subsequent funeral images.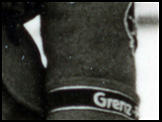 Grenzpolizeischule Pretzsch - Photograph group showing Grenzpolizeischule der Sicherheitspolizei und des SD in Pretzsch. Training location for Einsatzgruppen and Einsatzkommandos. See also R 20/115 SS Führerlehrgang Grenzpolizeischule Pretzsch Elbe. These images refer to Lehrgang auf der Grenzpolizeischule Pretsch/E. vom 1st Feb 1940 bis 28th Feb 1940.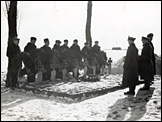 Volksdeutsche Mittelstelle Volksdeutsche Mittelstelle (VoMi). Small series of images believed to show funerals associated with Volksdeutsche Mittelstelle & possibly Sonderkommando R. Included at the end are 2 unrelated images showing the VoMi Umsiedlungskommando cufftitle in wear.
Kriminalpolizei - Small group of 2 sets of images. 1st set showing Kriminalpolizei officers removing 'Die Kleinodien des Heiligen Römischen Reiches' The Jewels of the Holy Roman Empire from Vienna (showing also the Imperial Vestments) for transport by train to their new home at Katharinenkirche Nürnberg in 1938. 2nd group showing students at a Kriminalpolzeischule (possibly Wien) studying fingerprint techniques.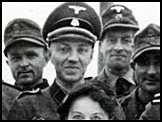 Einsatzgruppen - Three different image groups showing Group 1) Assorted images believed Einsatzgruppe-B, Sonderkommando 7, including grave images of Horst Guse 2 Kp/Btl D Waffen Z B V, Südöstl Smolensk. Locations include Minsk, Belarus. Group 2) Teilkommando of Einsatzgruppe D. Sevastopol 1941. Believed SS-Hstuf. Rolf Maurer. POL-71496. Group 3) Einsatzgruppe-D-Sk10a vehicles image. POL-72005, POL-72007,POL-72008,POL-7200X,(Unknown),(Unknown),'RFSSuChdDtPol (Main Office Security Police). POL-71001-73000'. The unit symbol appears to be the 10 spades card. 'SS Xa' 'SS XXa' 'SS XXa'