About this site

& contact information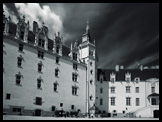 It is hoped that making this original material available will assist historians, researchers, collectors and anyone with an interest in discovering more of the everyday reality throughout this period in history. "They are the unwritten history books of that war, uncompromising in their secret truths. They are photographic time capsules of everyday people in their triumphs and personal disasters, and every photo enhances one's knowledge and wisdom on the subject of WWII if the time is taken to imagine the moment which surrounds each shot. There were few victors in that war." Bill Bruegman. If you can add any information, such as a unit identification, location or date to any photographs on this site then please get in touch using the email button below (including the url of the picture your information relates to).
Wanted
If you have items for sale particularly WW2 Polizei or related photo albums, slides (farbdias), or photographic material /Documents then please get in touch.
If you have any Irish 1916 Easter Rising, Irish War of Independence or Irish Civil War (or World War 1 or 2) related items for sale, including Photographs or Photograph Albums, Documents, Negativese etc, Or if you own such items and are interested in having them featured but are not interested in selling them then please get in touch also.

Featured
Some recent books which include pictures from this site are 'Besieged the Epic Battle For Cholm' by Jason D. Mark, 'Die Kasernenanlagen in der Selauer Straße' by Daniel Busse, 'Dublin Burning: The Easter Rising From Behind The Barricades', by Commandant W.J. Brennan-Whitmore (2013 Edition), 'Nemzi in Partizani' by Darko Cafuta & Marcus Schreiner Bozic & 'Zschopau in alten Fotografien' Carsten Beier. Most recently Alexander Hill's 'Eastern Front 1941 – 1944 Soviet Partisan versus German Security Officer''.

Militaria-archive.com is availble to assist authors and publishers, so if you are interested in using some of these photographs in your books or published works then please get in touch.